How to Make Printed Kurti Sets Work for Formal Events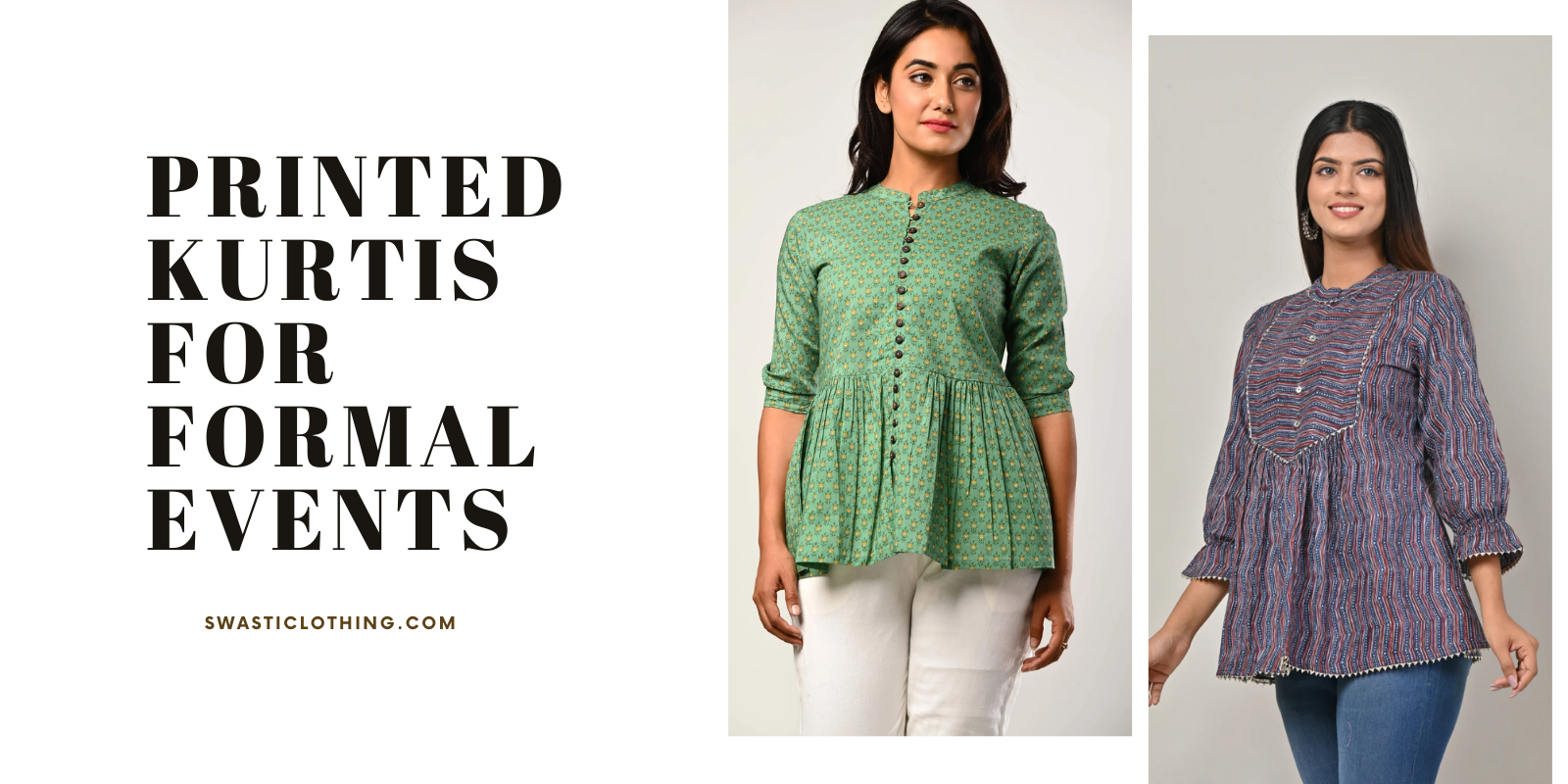 Kurtas have come a long way. Today, designers have made them complete outfits that can be adorned on various occasions, be it a formal event or an informal occasion. A printed kurti set is one great way to add a touch of style, especially regarding formal events. Not only are they fashionable, but they also offer complete comfort and versatility. Usually made of comfortable fabrics like cotton, rayon, and more, these ethnic kurti sets are now available in different styles, colours, and designs. But with so many options comes confusion! Mainly, the need for clarification on how to style your printed kurta sets for formal events. To help you out, we have come up with this blog where we will discuss how to pick, utilize, and style your kurti sets for formal events.
Here's How To Style Kurti Sets For Formal Occasions:
One of the first steps is to find or pick the right ethnic set for the formal event. For that, you need to consider a few things.
A. Consider the event
When choosing the kurti, consider the event type. The type of event you will be attending at your workplace will determine the type of kurti set you should wear. For example, a lunch event calls for a casual look, while a dinner event would require you to pick dark shades.
B. Think about the season
Another thing you must think about is the season. For example, wearing a kurti set during summer months calls for lighter shades and materials such as cotton and linen. On the other hand, during winter months, you can opt for darker colours and heavier fabrics.
C. Select a colour palette
You must also pick a colour palette for your kurti set. In fact, to make it work for your formal events, you can mix and match different colours for a unique look. Additionally, you can also choose one colour for your entire look.
Tips on How to Wear Printed Kurti Sets to Formal Events
Now that you have picked the right kurti set for your formal event but need to know where to start. Then here are some tips on wearing these kurti sets with unique prints to look your very best.
A. Follow the dress code
The first and foremost thing is to follow the event's dress code. This will help you ensure that you are dressed appropriately for the occasion. So you won't be underdressed or overdressed. In case you are unsure of the dress code, it's better to be safe by opting for subtle prints and light shades kurti sets.
B. Stick to the colour palette of the event
Once you have determined the dress code for the event, you will want to stick to the event's colour palette. Generally, workplaces decide on a colour palette when there's an office event, so pick your kurti sets with prints and colours according to that colour palette. But a muted colour palette is usually the best when you are attending a formal event.
C. Consider your body type
You will also wish to consider your body type when choosing your kurti set so that you don't feel awkward amidst the crowd. This is especially a worry for plus-size women. Therefore, in that case, pick plus size kurta set if you have a plump and healthy body. This way, you will also look decent without worrying about your body figure.
Conclusion
In conclusion, printed kurti sets have become a great and comfortable way to dress up for formal events. With a wide range of styles, colours, and designs available, one can easily find the right look to match the occasion. Paired with the right accessories, these kurti sets can bring out the beauty and elegance of the wearer. If you wish to check out some amazing and new style kurti sets, Swasti Clothing's collection will impress you. Check out the whole selection today and update your workwear wardrobe today!