Must-Have Kurtas For Your Ethnic Wardrobe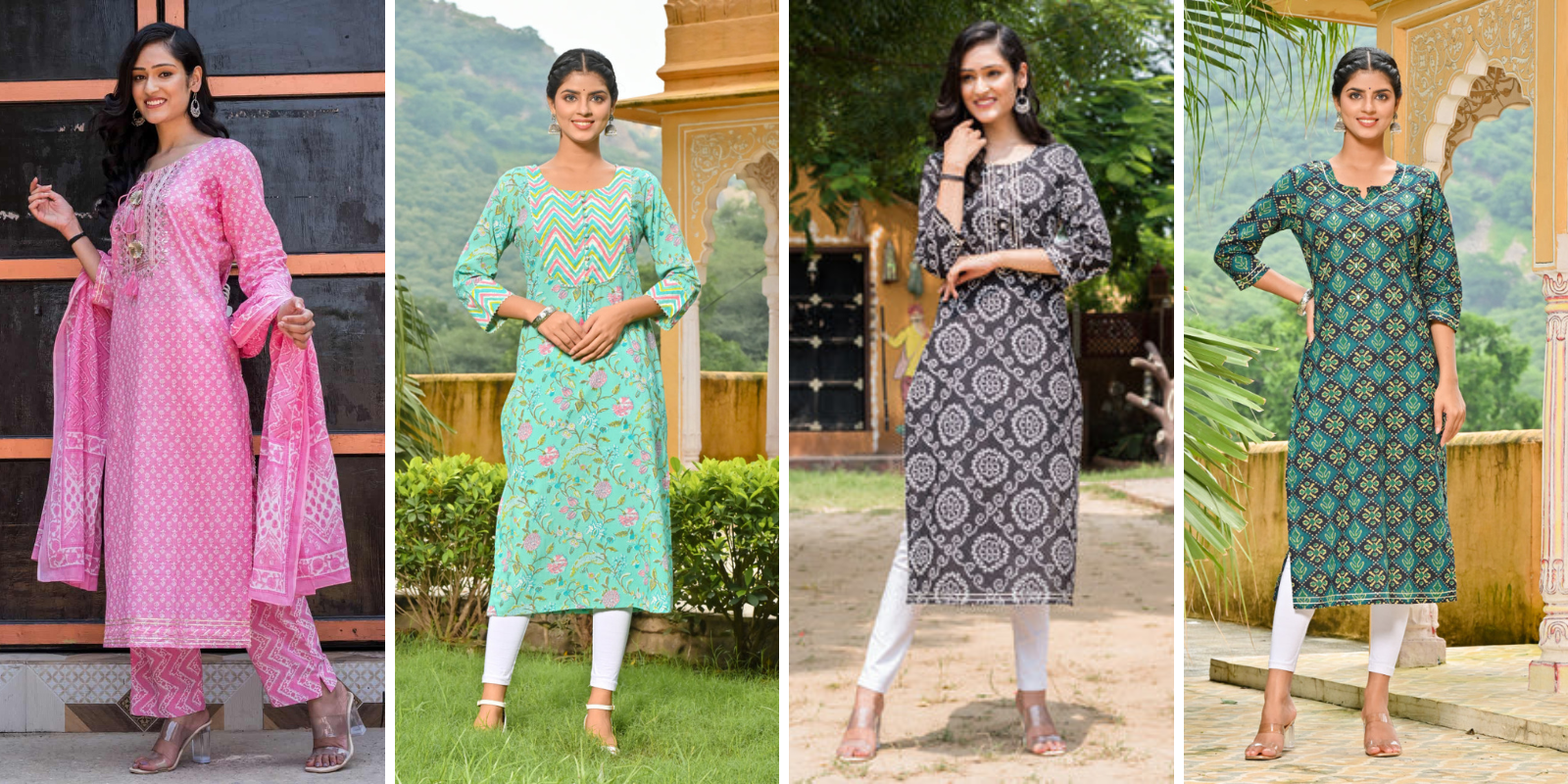 It goes without any argument that women's traditional kurtas are the most versatile clothing piece. Not only do they can be styled in multiple ways, but also they can be worn on both formal and informal occasions. That's the major reason why an Indian wardrobe is incomplete without these ethnic kurtas. However, with such wide varieties in terms of style and prints available in the market, loading your wardrobe with the right kurtas can be a daunting task. 
But do not worry anymore because we have got you covered in the matter. Here we have come up with the must-have kurta styles and prints that keep you on top of the trend while elevating your ethnic wear fashion. So, keep reading to find the types of Kurtas that you should add to your ethnic wear repertoire. 
Ethnic Wear Kurtas That Every Woman Should Own
Must-Have Kurta Styles
Over the years, we have witnessed a huge transformation in the styles of kurtas. From an Anarkali style kurta to a straight cut Kurti, the fashion landscape for this particular outfit has travelled so far. Now with style evolution, you have plenty of choices to upgrade your traditional wardrobe. We bring you a list of the most popular and fashionable kurta styles that you should have. 
Straight Kurtas
The timeless charm of straight Kurtas is unbeatable. Be it for daily errands, festive occasions, office meetings or a day out with friends, straight cut kurtas easily take you through all the daily affairs without compromising on style or comfort. You can pair your straight kurtas with straight pants or palazzos to don an ideal ethnic look. 
This subtle yet elegant kurta style is highly appreciated by fashion enthusiasts for its ability to look good on both casual and formal occasions. You further accentuate your outfit with statement earrings and high heels. Furthermore, if you are looking for the perfect silhouette to camouflage your belly, then a plus size straight kurta is your go-to option.
Must-Have Kurta Prints
Women's kurtas come in a wide variety of prints and patterns, ranging from dainty florals to chic Bandhani prints. Versatile printed kurtas come in really handy for multiple occasions. However, choosing the right print that compliments everyone can be challenging. 
But there are a few must-have prints that never fail to impress, irrespective of the occasion and body type. Here are the quintessential printed kurtas to incorporate into your traditional wear assortment.
Conclusion- Where To Find These Kurtas?
So, these were a few remarkably popular and trendy kurta styles and prints that are worth a spot in your traditional wardrobe. These versatile pieces are easily available online, but if you are looking for the best place where you get guaranteed quality and a variety of choices, then Swasti Clothing is the ultimate destination. From a straight cut kurta to stunning Anarkalis and plus-size kurta sets in beautiful prints, find everything you need under one roof!