Best Kurti Styles To Add To Your Wardrobe In 2023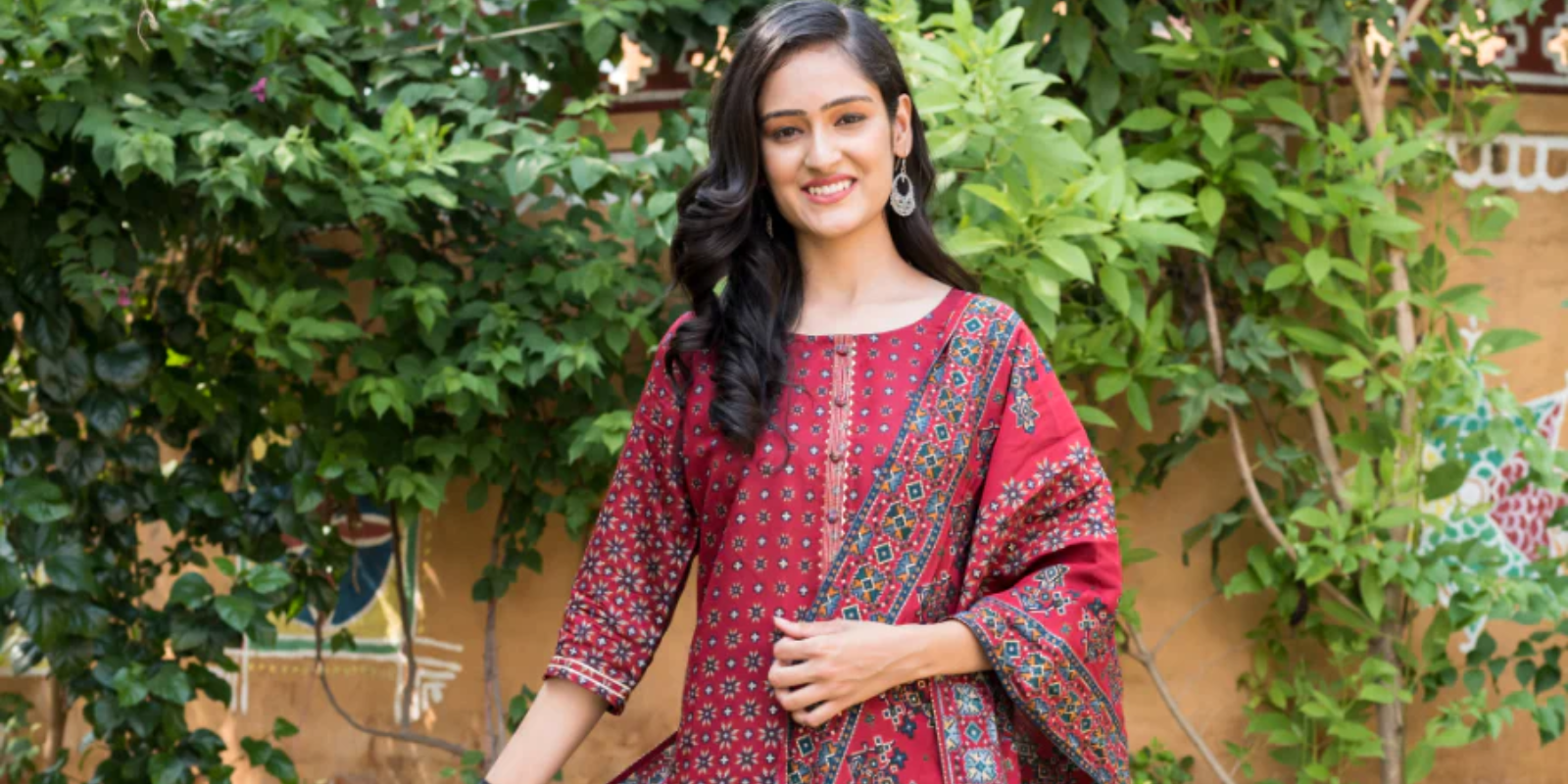 As we have ushered in the new year, it's time to start thinking about the wardrobe refresh you've been dreaming of. With the ever-changing fashion trends, it can be difficult to decide what styles to invest in. However, this year the classic kurti style is back in trend and is the must-have item for a stylish look.
From contemporary cuts to traditional silhouettes, there are a plethora of kurti styles to choose from to stay on trend. Whether you're looking for a short and sassy outfit for the office or a longer and more elegant style for a special occasion, we've got you covered. 
Additionally, there are a number of Kurtis available in the market today, making it difficult for one to choose. Therefore, occasionally spice up your wardrobe by wearing different pattern kurtis because wearing the same pattern kurtis can get quite monotonous.
Hence, throughout this blog, we will explore the new patterns and launches in the kurtis available. So, if you're looking to update your wardrobe for 2023, the blog has some of the best kurti styles to add to your collection.
Top Kurti Styles To Look Out For Your Wardrobe In 2023
Simple Straight Kurtis 
Be captivated by our gorgeous straight kurti designs featuring delightful embroideries. Our straight kurtis, such as black straight kurti, Turquoise colour straight kurti, Yellow straight cut kurti, etc., are some of the best picks for the year.
These straight-cut kurtis are perfect for both formal and informal occasions. For a wintertime ensemble, pair them with trousers, an oversized furry coat, and knotted ballet flats. Moreover, for summer fashion looks, team them with boyfriend jeans, a mini shoulder bag, and hoops for an effortless, outdoorsy look! Refresh your wardrobe with this season's latest straight kurti design. 
White Printed Anarkali Kurti 
Whether you desire an hourglass figure or a comfortable pear shape, this white printed Anarkali kurti is a perfect choice. This white printed Anarkali looks great on all body types. And our latest Anarkali kurti designs in all classic and contemporary silhouettes are all you need for this new change of season.
This Anarkali white kurti is just what you need to stay cool and fashionable. Its beautiful prints add a touch of elegance to the piece, making it the perfect pick for any woman. Moreover, crafted in pure cotton fabric, this kurti is lightweight and comfortable, making it your go-to option for outings with friends.
Trendy Cotton Kurtis
Whether it is a working Monday or a casual movie Sunday with your girlies, our latest cotton kurti designs will help you slay this fashion season. Cotton straight kurti, Floral print, Anarkali style cotton kurtis etc., look great with well-fitted bottoms.
For a more fun look, pair these cotton kurtis with relaxed baggy denim. The trending cotton kurtis in pink, green, and maroon tones with statement sleeves and neckline will surely turn heads. Accessorise with a sleeveless jacket, strappy block heels, and tear-drop dangler earrings for a prepossessing look for a day out.
Elegant Short Kurtis
Short kurtis are a must-have in any woman's wardrobe, as they can be paired with almost anything. Whether you will wear it with a Patiala salwar, straight pants, or jeans, you will pull it off with grace. Our amazing collection of short kurtis includes a variety of styles such as printed, collars, and more to perfectly complement your wardrobe this year.
Whether it's for the office or a special occasion at home, our selection of short kurtis is perfect. Moreover, these kurtis are even a perfect addition to your day-to-day look. So get ready to amp up your wardrobe with our amazing collection of short kurtis!
Exquisite Printed Kurtis 
When it comes to fashion, printed kurtis are the perfect way to add style and colour to your wardrobe. From Ikat prints to Floral prints, Bandhani prints to Geometric prints, and Leheriya prints, there is an array of printed kurtis for you to choose from that will bring a unique look and feel to your outfit.
Whether you're looking for a classic or a contemporary style, printed kurtis have something for everyone. Moreover, if you want to slay your look, you can also opt for a printed kurta pant set with dupatta. So go ahead and explore the latest trends in printed kurtis and find the perfect one for you!
Key Takeaway! 
In conclusion, these latest kurtis are the perfect way to mix up your wardrobe and add a stylish look for the year 2023. There are a wide variety of styles, colours, and patterns to choose from, ensuring that you'll find the perfect look.
You will also find something to suit your personal style here. Additionally, don't be afraid to experiment and have fun with different colours and designs. Experimenting with different designs, colours, and fabrics, you will create a unique look that will make you stand out!