Unveil Your Style with These Plus Size Kurta Styling Tips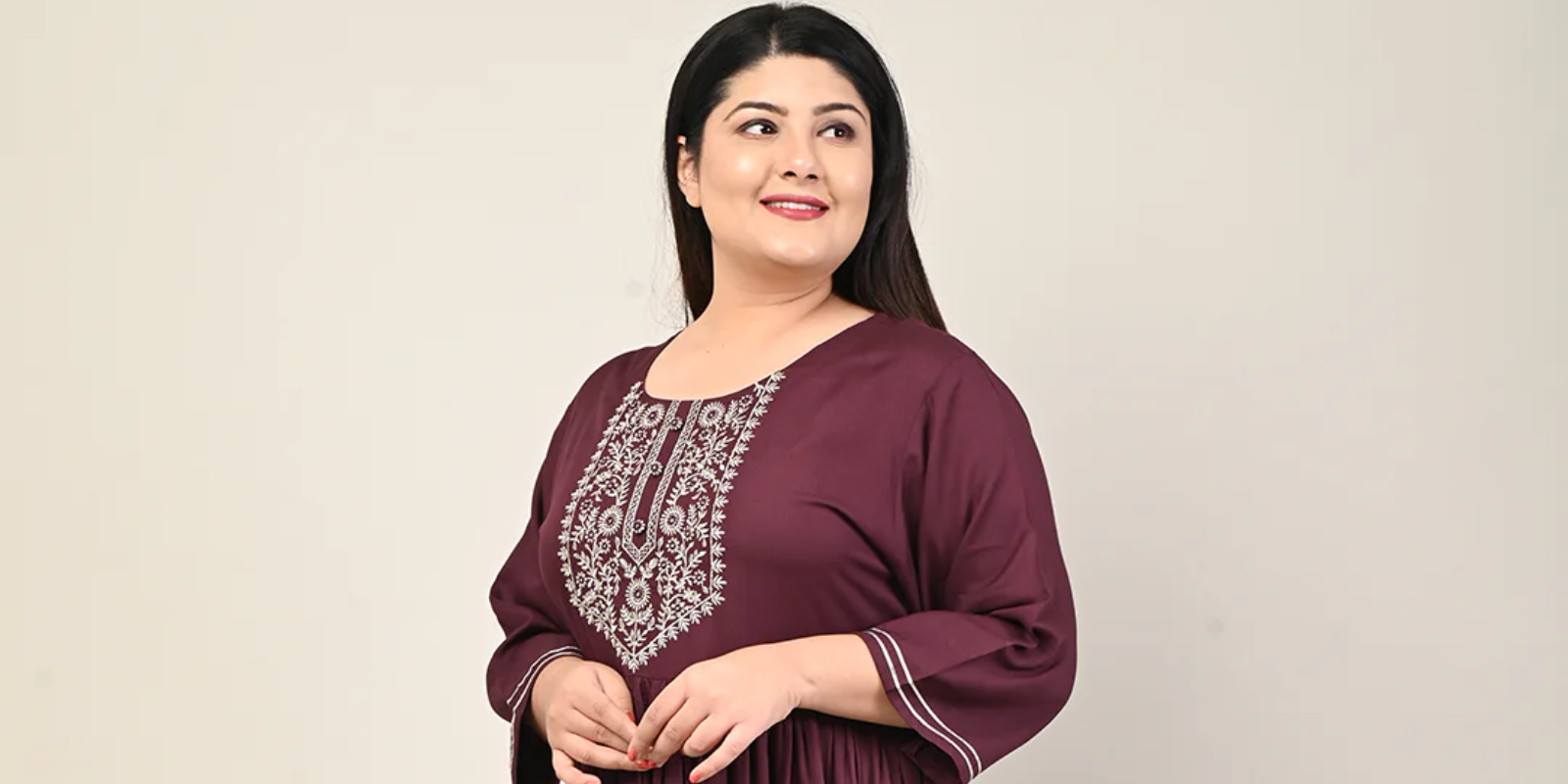 One thing all women, no matter what the size, would agree to is the fact that there's no other garment that satisfies all comfort requirements the way Kurtis does. It's not just about comfort but also adds to your overall visual appeal, from ease of wearing to appeal and comfort. It's the Kurtis that caters for it all. One more special thing about Kurtis is that it is a fashionable choice for everyone regardless of shape. It is an escape and a unique way to highlight a woman's natural beauty. Today, we can see so many plus size cotton kurtis in the market, but not many plus size women know the right way to style them. 
If you're a plus size fashionista looking to make a statement, try styling kurtas! These versatile Indian-inspired garments can be dressed up or down, depending on the occasion. So whether you're attending a special event or just looking to add some flair to your everyday wardrobe, these plus size kurta styling tips will help you find a look that's perfect for you.
Plus Size Kurta Styling Tips: 
Pick the Right Size
The first step in getting the perfect look is to choose the correct size. The key is to pick a size that fits you properly. If it's too tight, it won't flatter your curves. If it's too loose, it won't accentuate your shape. Therefore, take your measurements and find the size that will suit you best. In addition to that, if you are shopping online, then make sure you read the sizing chart and then order the size that fits you best.  
Choose the Right Fit
Once you've got the right size, it's time to choose the right fit. Plus size kurtas came in several different fits such as A-line, straight and flared. Pick the one that will flatter your figure the most. For instance, an A-line kurta will be a perfect choice if you have a pear-shaped body. On the other hand, if you have plus size measurements, then kurta styles like straight fit make sure you look the best. This style amplifies the legs and gives you a spread-out weighted look. 
Choose the Right Fabric
Choose a fabric that will be comfortable and breathable. Cotton is the ideal choice for plus-size kurtas as it is lightweight and easy to maintain. Fabrics such as silk and georgette will also look great. However, these may not be as comfortable to wear. In addition to that, it's always better to avoid heavy fabrics as they will make you look bigger and weigh you even more with all the heavy quality finishes. As a plus-size woman, it's always best to opt for lightweight fabrics that do not add bulk to your figure. 
Pick the Right Color
Choose colours that will compliment your skin tone and enhance your look. Dark shades such as navy blue and black are usually the safest options for plus-size kurtas. The reason why we are telling you to pick the right colour is that the colour selection may also influence your height and will help you reveal a better identity of the body. 
You can also experiment with brighter colours, such as pink, orange, and yellow. Other than that, you can also go for a printed plus size white kurti or any other colours to meet halfway in your efforts to look slim. 
Conclusion
This article is all about the plus size cotton kurtis and how to style them. We have listed down the best styling tips for the plus-size Kurtis that you can wear. So go ahead and explore your options and find the perfect kurta for your unique style. Then, shop some amazing plus-size cotton Kurtis from our amazing selection of Swasti Clothing and level up your fashion game!