Flaunt Your Curves with Short Kurtas for Plus Size Women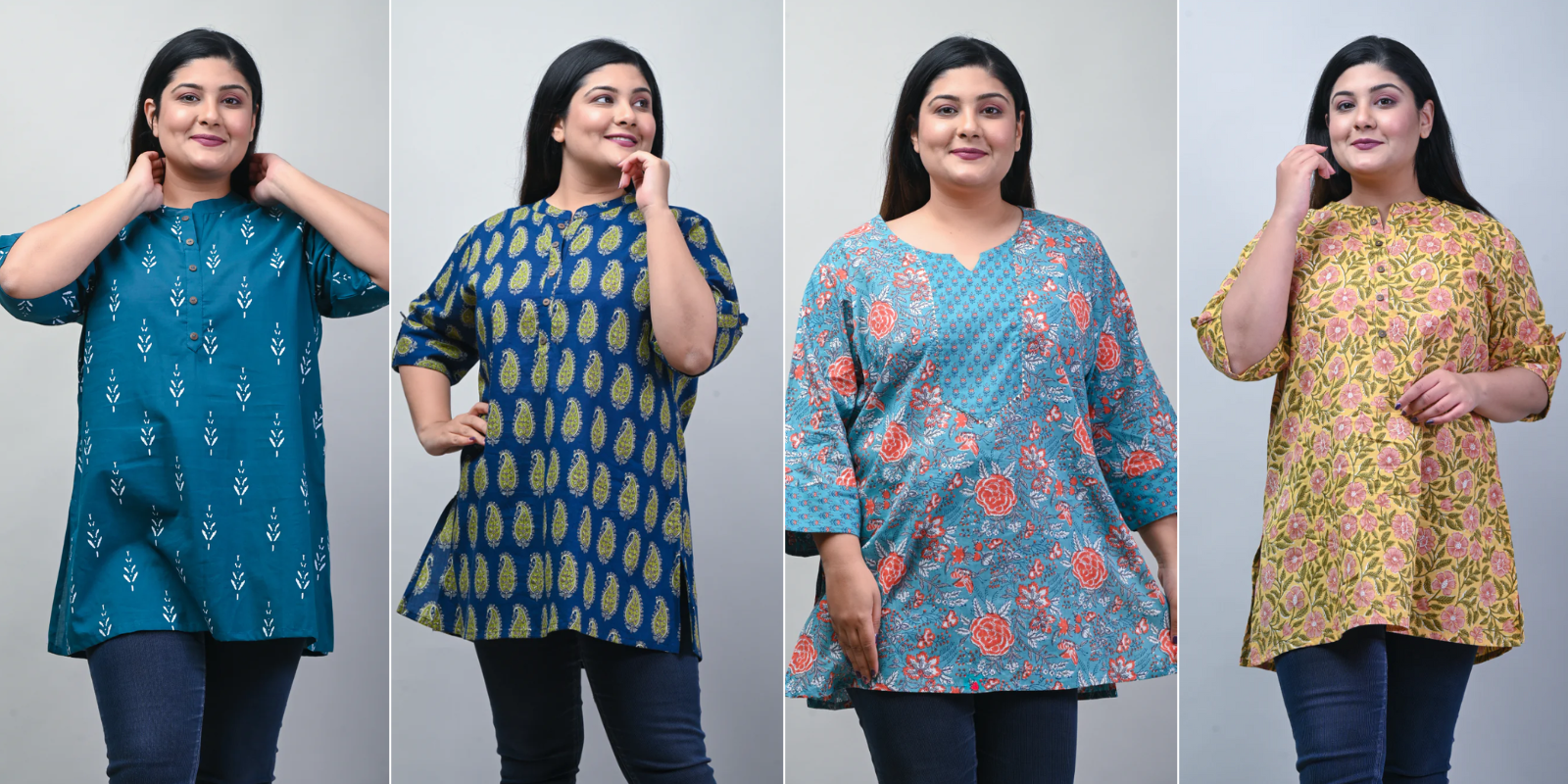 Curves are beautiful and should be celebrated! For plus-size women, short kurtas are the perfect way to flaunt your curves and show off your unique beauty. Short plus size kurta is the perfect way to make a statement, whether you're looking for something to wear for a special occasion or just something to add to your everyday wardrobe. From bold prints to bright colours, there's something for everyone when it comes to finding the perfect short kurta for your style. Whether you're looking for something casual or something formal, there's a short kurta that's just right for you. Let's explore some of the best short plus-size kurtas for women available in our collection.
Best Short Kurtas For Plus Size Women:
Plus Size Yellow Cotton Floral Print Short Kurta
This stylish and comfortable short kurta is crafted from pure cotton and designed with a stunning floral print. It has a round neck, regular sleeves, and a regular fit that makes it perfect for everyday wear or office wear. In addition, the 3/4 sleeves and lightweight fabric make it a great choice for any season. With a comfortable fit, this short kurta is the perfect combination of comfort and style for all plus-size women out there. If you have a thing for floral patterns, then this is the perfect addition to your wardrobe.
Conclusion
In conclusion, short kurtas are a great way for plus-size women to flaunt their curves and show off their unique beauty. With a multitude of prints, colours, and styles to choose from, there is something for everyone at Swasti Clothing. Not just short kurtas, we have a whole collection of stunning straight fit plus size kurtas for women at affordable pricing without compromising on the quality. So go ahead and embrace your curves with a short kurta and show off your unique style!