Trendy Ethnic Women Kurtas for Festive Occasions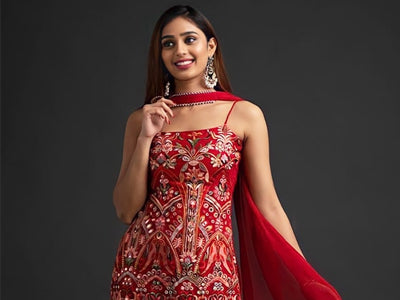 We can't deny the fact that ethnic kurtas make every occasion festive. In fact, nowadays, be it a festival or casual wear requirements, ethnic kurtas have become a necessity. No matter what the occasion is, ethnic kurtas are always going to be that outfit that will turn the heads of the crowd. The best part? These unique festive wear kurtas help you enjoy a statement-making ethnic look and let you grab all the spotlight.
Not only that, but now you can also find festive wear outfits in comfy fabrics like rayon and cotton, making it easy for us to wear them for longer periods of time. So, now let's help you find some great and trendy ethnic women's kurtas you must have in your wardrobe for upcoming festive occasions.
Ethnic Kurtas For Festive Occasions: